Navy Pier's historical role in WWII
As WWI ended and WWII began, the Pier once again offered its services to a nation in need, providing remarkable training opportunities for new troops.
Although the Pier saw some decline during the Great Depression, it continued to host events and exhibitions, providing a happy diversion during difficult times. But when WWII struck and the U.S. joined the war, Navy Pier was once again called upon for a national cause.
The Navy re-converted the Pier back into massive training grounds, utilizing Lake Michigan as a secluded and protected environment for new recruits at the suggestion of Commander Richard F. Whitehead. The Naval Training Station included a wide range of training capabilities, from radio to engine maintenance; from training kitchens to a school. It also featured a movie theater and a large recreational space to ensure the troops were in prime physical condition.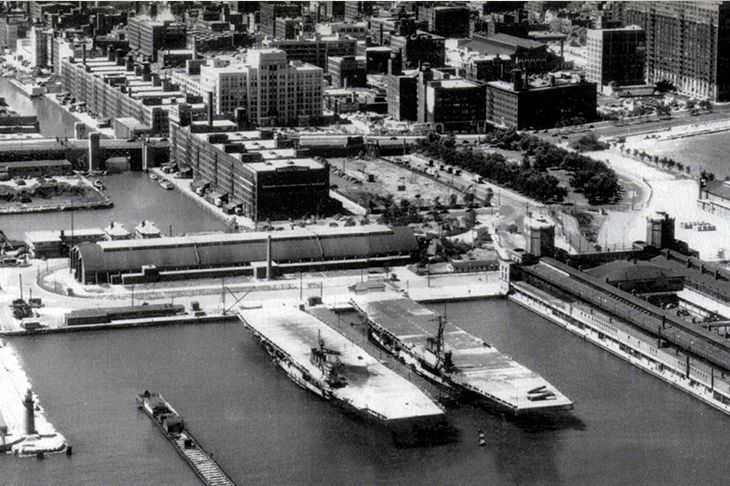 The Navy also purchased two cruise ships and refit them into aircraft carriers, naming them USS Wolverine and USS Sable. Together, the ships would help to qualify 18,000 pilots for carrier landings, including the future president of the United States, George H. W. Bush.
Navy Pier's contribution to the Allied forces would go on to help ensure success in the war. And when the Japanese surrendered in 1945, marking the end of the horrific fighting, the victory was felt throughout all of Chicago.