Navy Pier's historical role in WWI
From its ambitious beginnings to its role in assisting the Navy in WWI, Navy Pier quickly earned a place in America's history.
Originally named Chicago Municipal Pier, this historical landmark served a dual purpose; combining both a shipping port and a thriving civic space in an unprecedented concept. Following Daniel Burnham's design and vision, nationally known architect Charles Sumner Frost completed the Pier in 1916. It rapidly became a favorite destination for locals and tourists alike. However, with the advent of WWI, the Pier would soon serve more than simply the city of Chicago.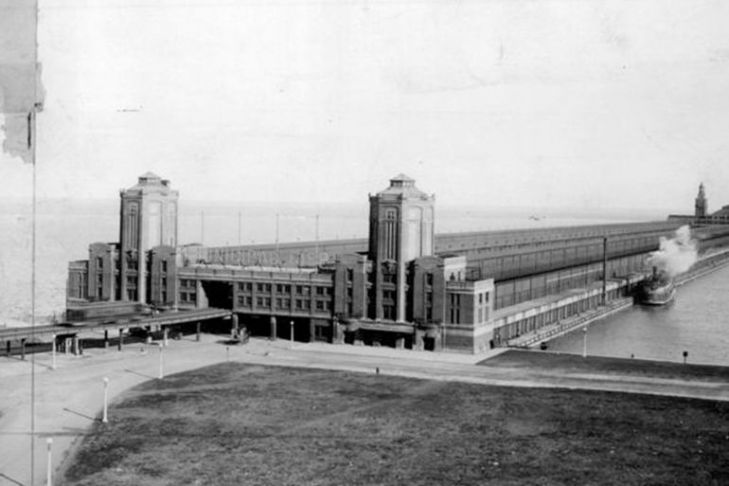 In 1917, within a month of the U.S. declaration of war, the Pier opened a military recruitment center and barracks for both Army and Navy personnel, as well as a jail for draft dodgers. The Navy then launched a rigorous training program to quickly and efficiently train Sailors for service. The program was an unquestionable success. By the end of the war, they trained nearly 500,000 Sailors to serve the country.
When WWI finally drew to a close, the Navy no longer needed the training space, and the Pier began to shift back to its original use. In 1927, in honor of the personnel who lived and trained there, Municipal Pier was officially renamed Navy Pier, a name that would inspire the next generation of heroes.